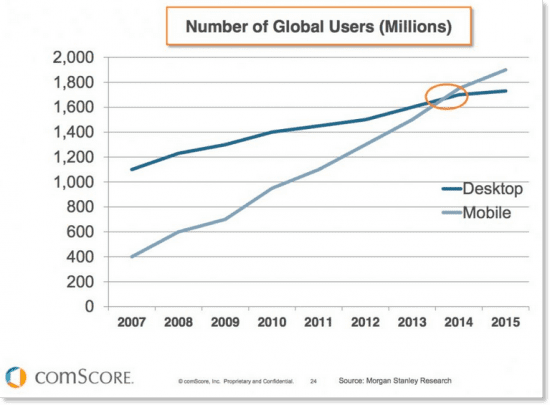 The desktop era is over.  Mobile shopping now makes up the majority of many retail websites.  Whether shopping for a shirt, a car or a house, the experience starts on a website and that experience is now a mobile one.  This forces us to have to consider all aspects of our mobile user experience, especially how it relates to mobile chat conversion.  There's a new in-page chat technology that increases mobile conversion and drives a better shopping experience.
---
There are two types of chat software
Off-page "pop-up" chat

This has been, and still is, the dominant form of chat technology.  It's the experience where you click the chat button and another window pops up.

In-page "seamless" chat

The same technology that powers your coupons, add-ons, plugins and Google Analytics powers a new wave of chat tech, like the one found on this blog

---
Device
Off-page "pop-up" chat
In-page "seamless" chat

Desktop (not a big difference)

 
 

Mobile (huge difference)

Notice URL change for off-page
Notice Chat notification icon for in-page

 
 
---
2 Steps to know which type of chat software you have
From your phone, visit your business's website.
Click the chat icon on your site to initiate a chat

If the chat opens as a separate window or "browser card" you have off-page chat.  You will also see that the website address (URL) is not the same as your website.
If the chat area slides out on the same window or "browser card" and the website address has not changed you have in-page chat.
---
There are two significant differences in the mobile experience
Browsing & chatting simultaneously
Chat notifications.  Both functions create significant differences to the browsing experience.  Here's how.
In the screen-shots above you'll find an example of an automotive dealership website.  In this example, we showcase both off-page and in-page chats from the perspective of desktop and mobile.  For the desktop experience, you won't notice a large difference but it's there.  Notice that the chat box for off-page is another window on top of the main site.  Not a huge deal on desktop.  However, when you take this simple desktop variance and apply it to mobile it becomes exponentially more pronounced.  There's actually a scientific explanation for why this occurs.
Mobile Marketer published a study from Ericsson that used neuroscience methods. This study showed that "mobile lag causes stress".  The following quote sums up the study nicely.
"A delay-free experience triggers a positive emotional response and increases brand engagement for mobile operators, per the report."
In the mobile comparison, you will notice that the off-page solution has an in-page button, but when it is clicked it prompts another window called a "card".  For mobile, this is key to understand.  When you have multiple cards open you typically only view one and switching between is cognitively painful.  Therefore drives people to not chat/engage and in many cases leave your site all together.
The alternative chat solution is like the chat solution you see on this site.  If you are reading this blog on your mobile device you can start a chat by clicking the button.  Notice how the chat box slides out on top of the site (still visible in the background) within the same card.  If you wish to browse the site in between chats you can simply slide the chat to the side by clicking the collapse arrow.  When the agent makes a comment a little red "1" shows up just like your mobile apps giving you a notice – another significant feature.
Dovetailed with our proactive invite system it's very common that chats will happen because the user is sent a message that pops up the red "1" and that spurs the user to "slide open" the chat box and see the message.  Have you ever noticed when you look at your phone you naturally click the icons with the red notification alerts?  Having the same look prompts the same behavior.
---
Google is making mobile its primary focus
In a recent blog we wrote about the changes taking effect on January 10, 2017 on the Google search engine.  These changes signify a focus-change for Google to make mobile search and the mobile website experience its primary focus for improvement.  These changes from the world's largest internet company signify the importance of getting our mobile experience optimized.
Because chat has become the dominant call-to-action for many sites, it is significant that you make sure you provide a seamless customer experience.  Consider an in-page chat solution over an off-page if mobile is in your sights as an area to earn a competitive advantage.
---
Thank you for your time reading this blog.  If you need help with any mobile site optimization tips feel free to email us at wow@crossroadswow.com or chat with us one this site.